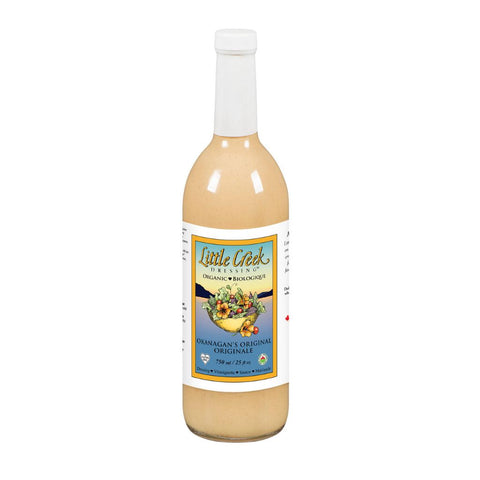 Little Creek Original Salad Dressing
Little Creek Gardens is an organic farm situated on the west shores of Okanagan Lake. In 1995 they created this artisan dressing to complement their farm's organic greens. It has always been a favourite of their family and friends. We love it on salads, hot or cold pastas, rice and vegetables. It's also delicious as a dip or marinade.

Organic - Little Creek dressings are made using the highest quality of organic ingredients. Each dressing has its own unique artisan flavour from the perfectly paired vinegar, fruit and spice combinations.
​
Vegan - Our dressings are all dairy-free, animal-free and GMO-free. They are low in sodium, contain no added sugars and are free from emulsifiers. We are committed to providing clean products to our customers.

Canadian Made - We proudly make our dressings in our HACCP verified facility in BC, Canada. Made in small, well-tended batches, the company remains true to its founding values: creating wholesome, flavourful foods that support healthy eating, healthy living and a healthy planet.

Checking local availability