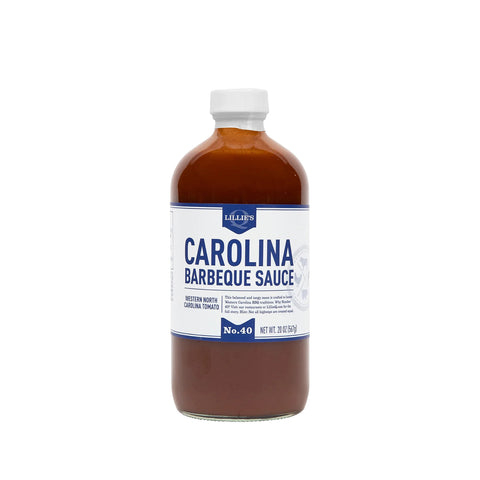 Lillie's Carolina Barbeque Sauce
Equally balanced and tangy with hints of apple, this sauce is crafted to honor Western Carolina barbeque traditions. Made with all-natural and gluten-free ingredients. No preservatives, artificial colors, flavors or high fructose corn syrup.
We love it on pulled pork, brisket and smoked chicken, but it's great on basically everything.
506 ml.
Checking local availability